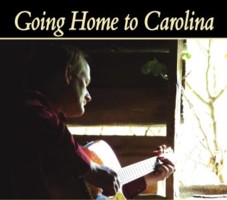 This is a collection of songs that is very near and dear to my heart. I don't know if I could pick a favorite if I tried, but "Going Home To Carolina" will always be a special song to me.
Except for two short visits, I spent the first three months of 2002 alone. My family and I were in the process of moving from Washington State to North Carolina to be closer to a group of saints that God had put us together with. My wife and children went on ahead of me, and with the help of our family in the Lord, they set up house while I stayed behind to "tie up the loose ends". This song tells of the feelings I had while alone one night in our empty house, waiting for the day when I too would be "Going Home to Carolina".
From the first song, "My Redeemer"; an up tempo, toe-tapping song sure to clear out the cobwebs of the heart and mind, to "You Know This Of Me"; a song from the Lord; gentle, loving, and straight to the heart, this cd is full of the love and the feelings of God. I know you will enjoy it.
These songs are all available, either on cd, or mp3 downloads, at CD Baby.
Also, look for me on Apple iTunes, Spotify, or Amazon Music.